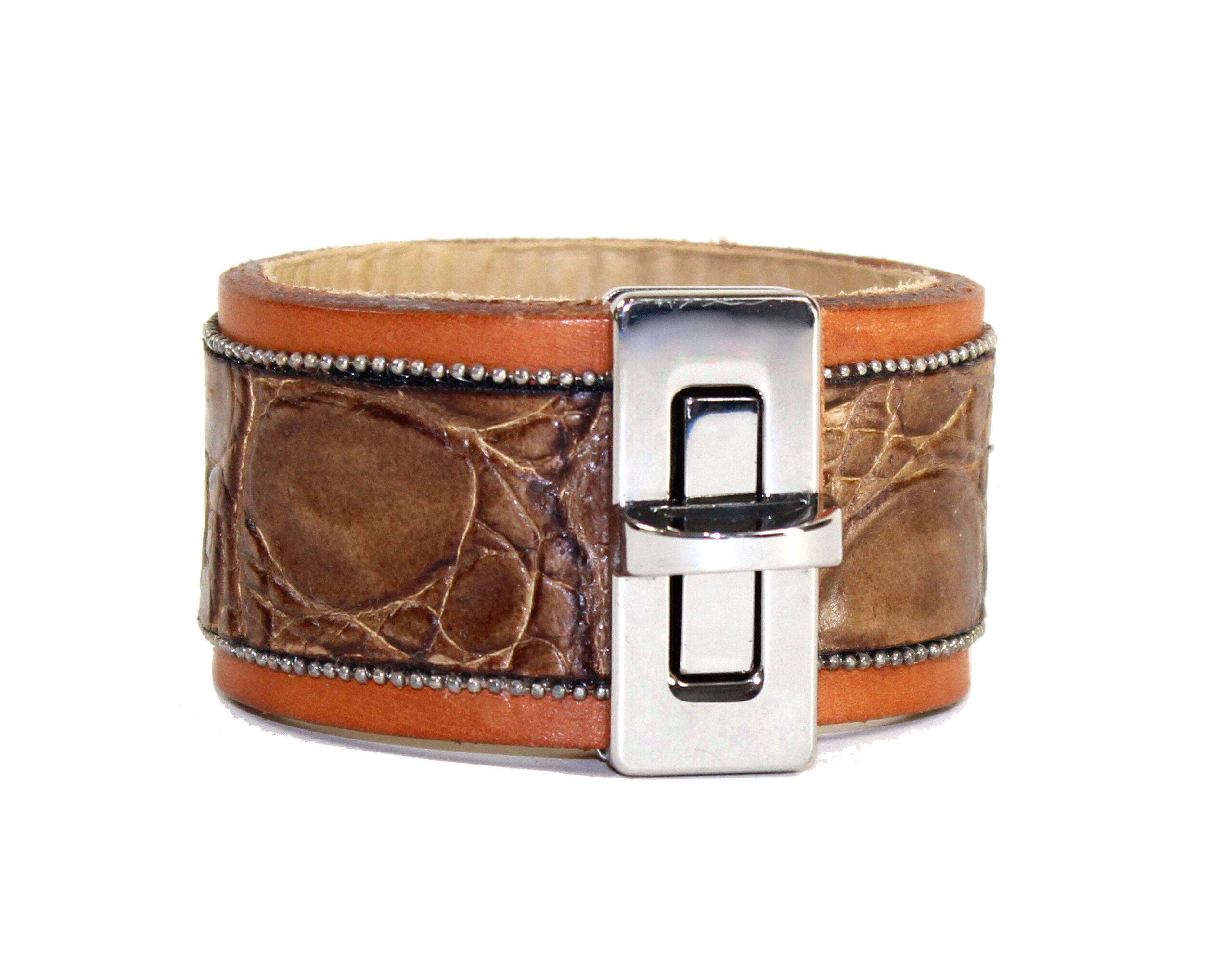 Natural Latigo leather with brown croc embossed overlay, nickel bead trim, nickel turn lock clasp.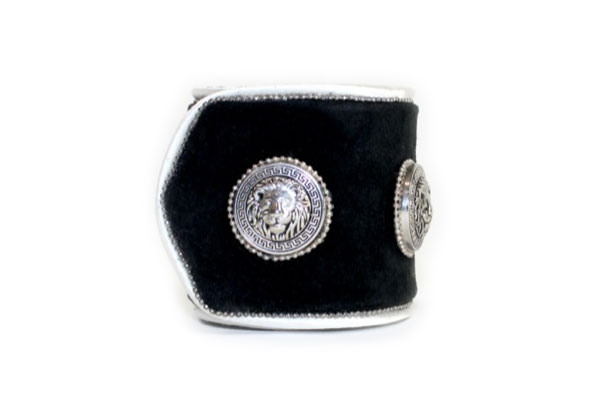 Black suede, nickel beaded trim with white silk trim. Nickel lion head medallions.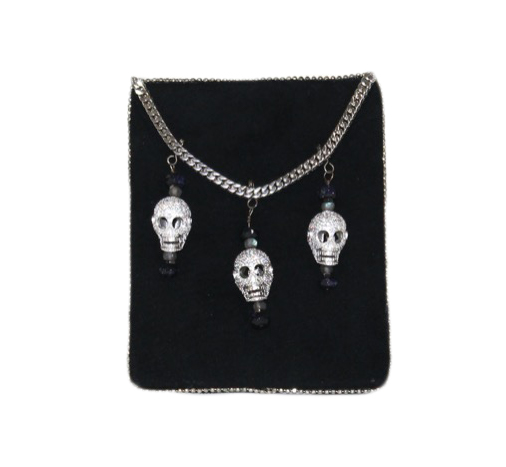 Black suede, crystal pave skulls, silver chain, blue goldstone, labradorite and nickel trim.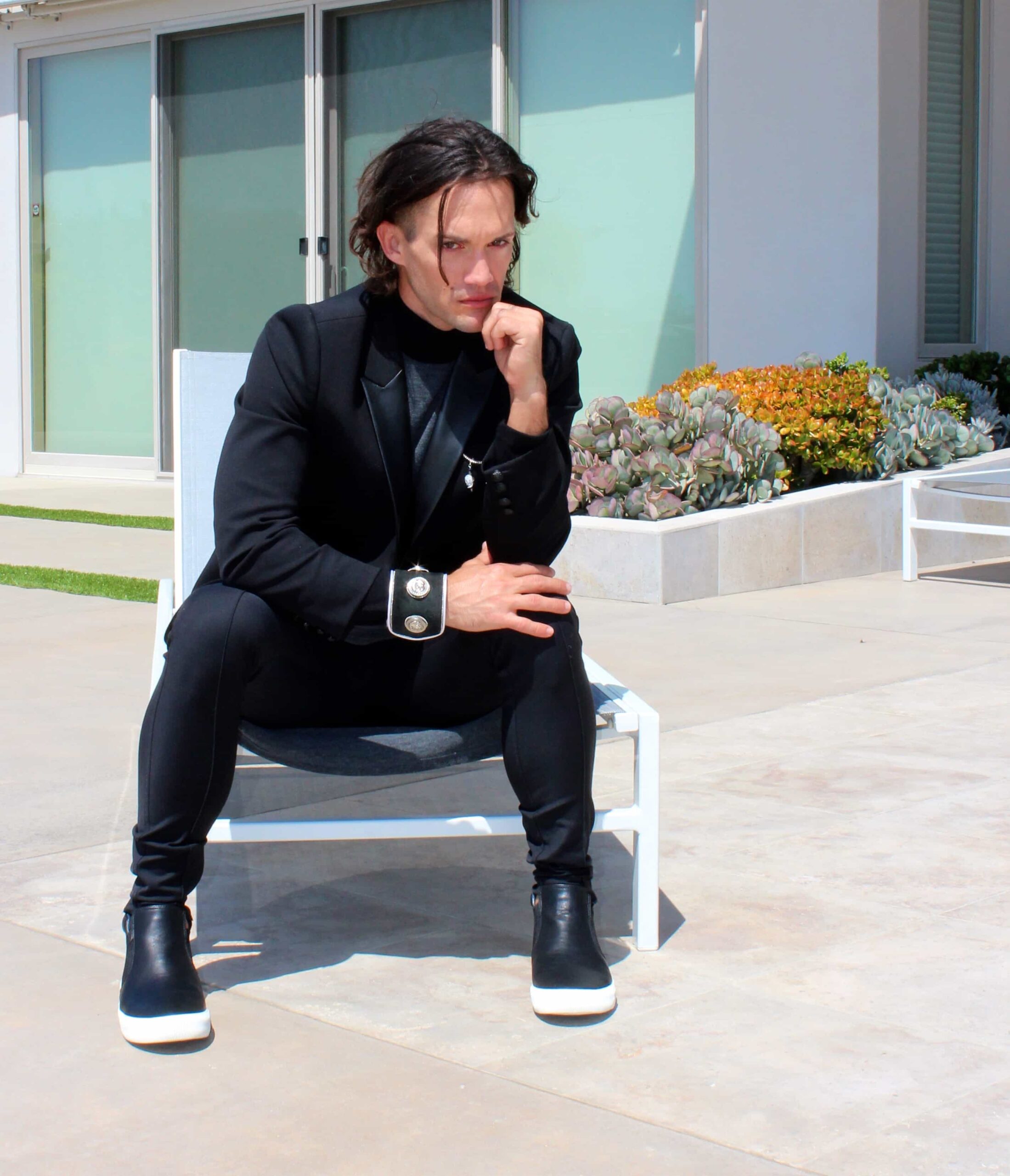 Model Credit : Raydel Caceres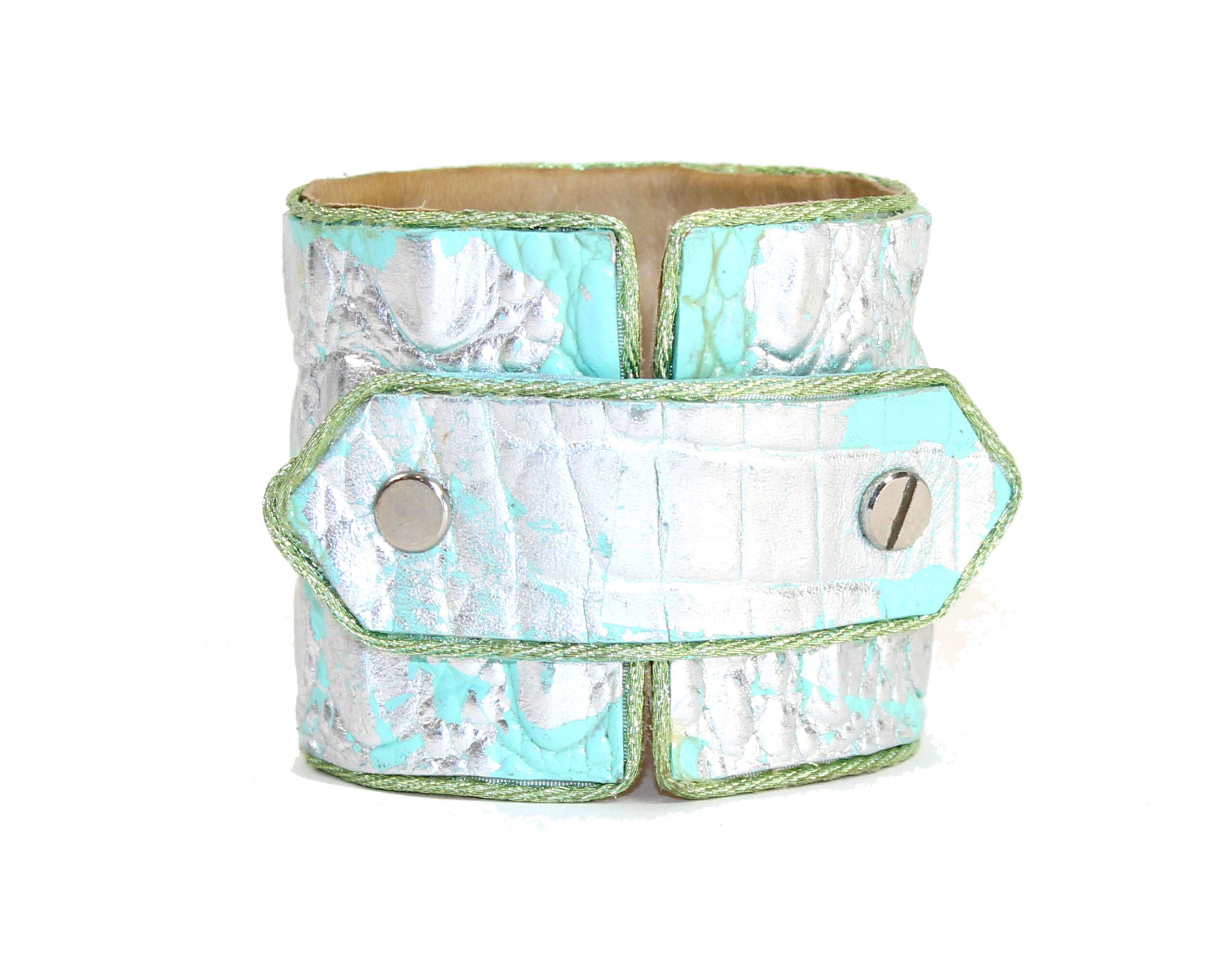 Croc embossed leather, silver lief, hand painted aqua wash, lime metallic trim. Stud closure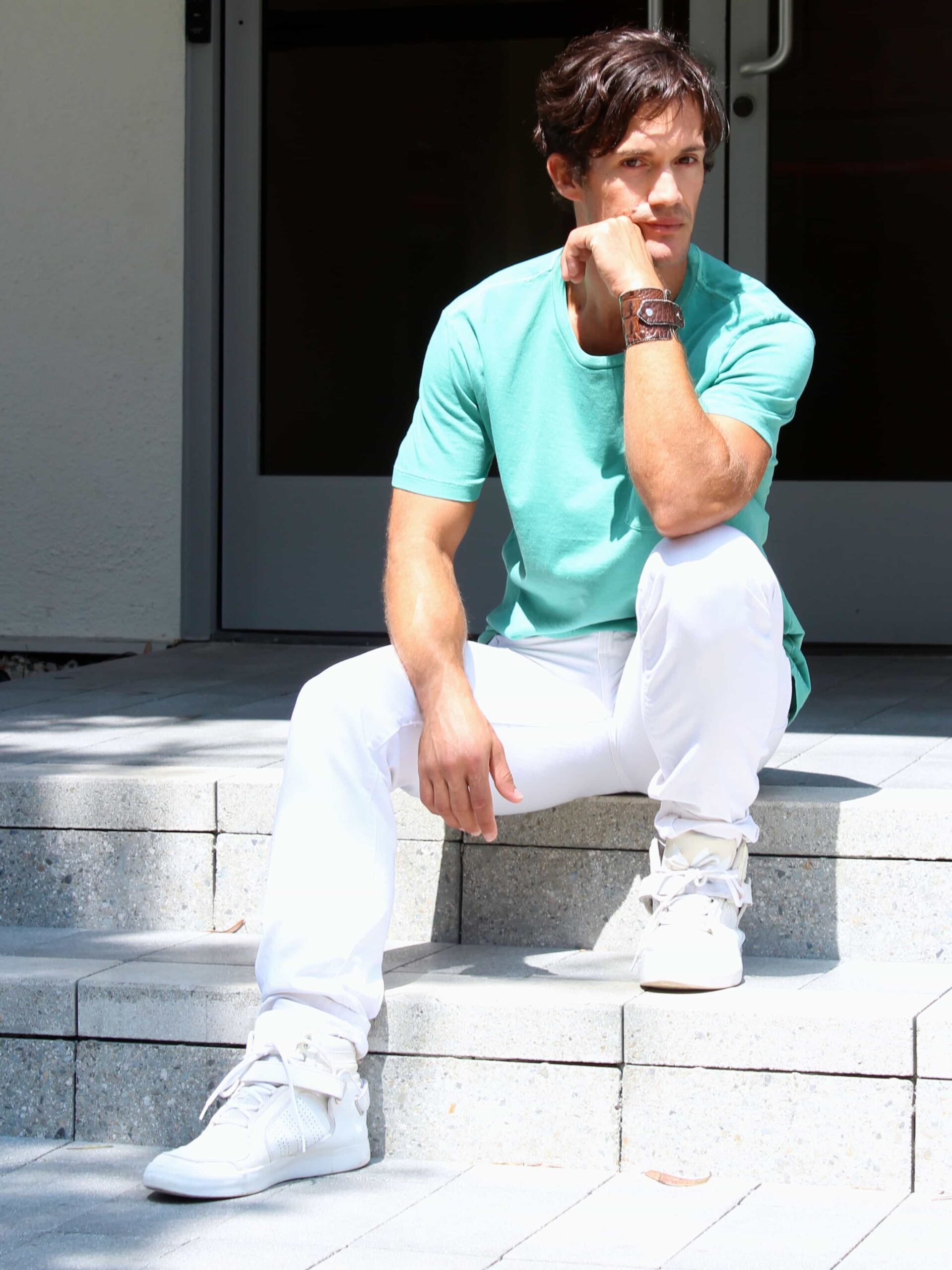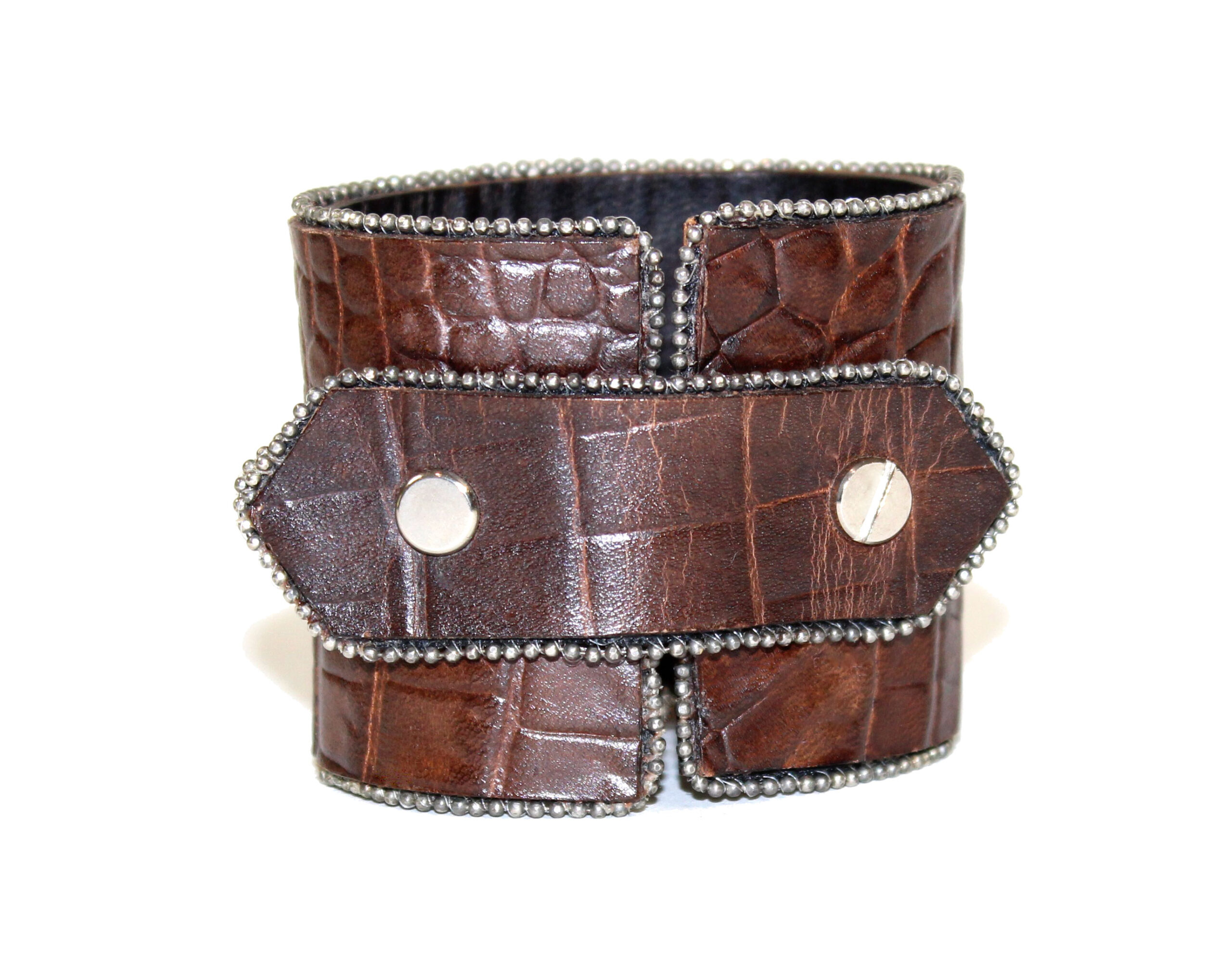 Croc embossed vegetable tanned leather. Trimmed with nickel beads and studs.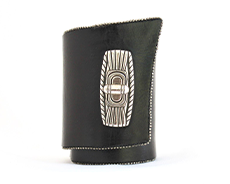 Vegetable tanned latigo leather. Trimmed with nickel beads. Nappa lining. Silver plated clasp.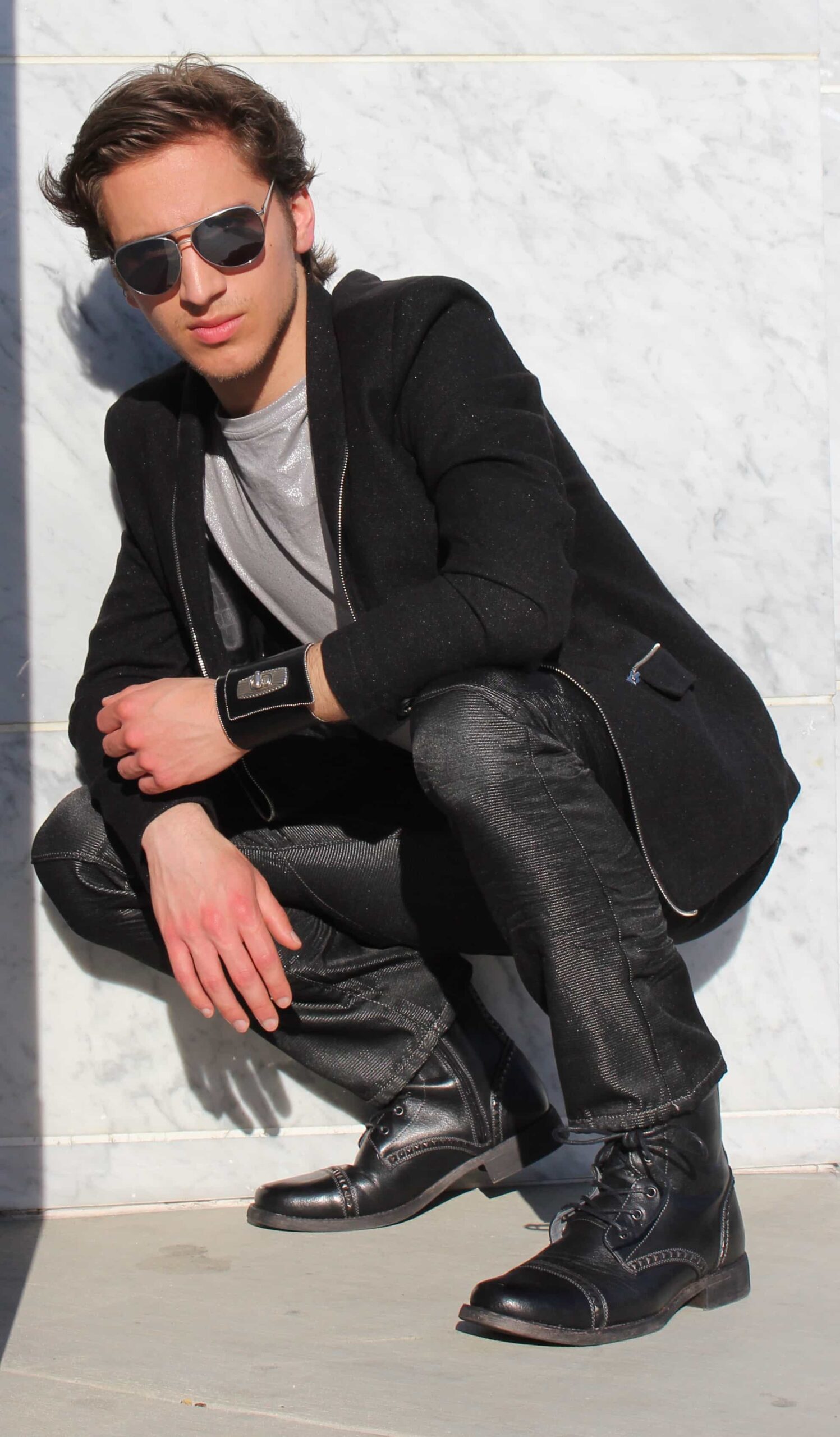 Model Credit: Shayne Stolz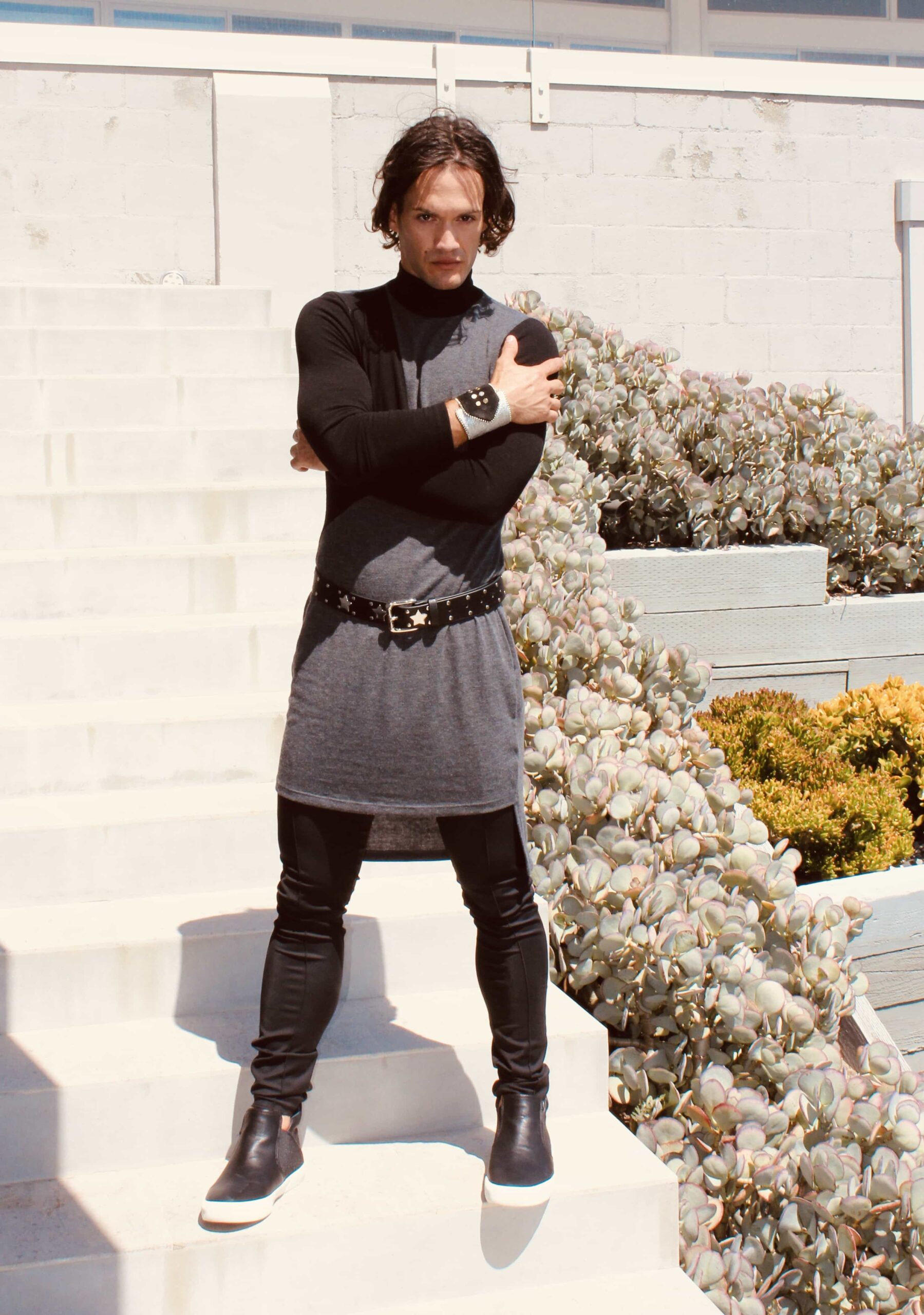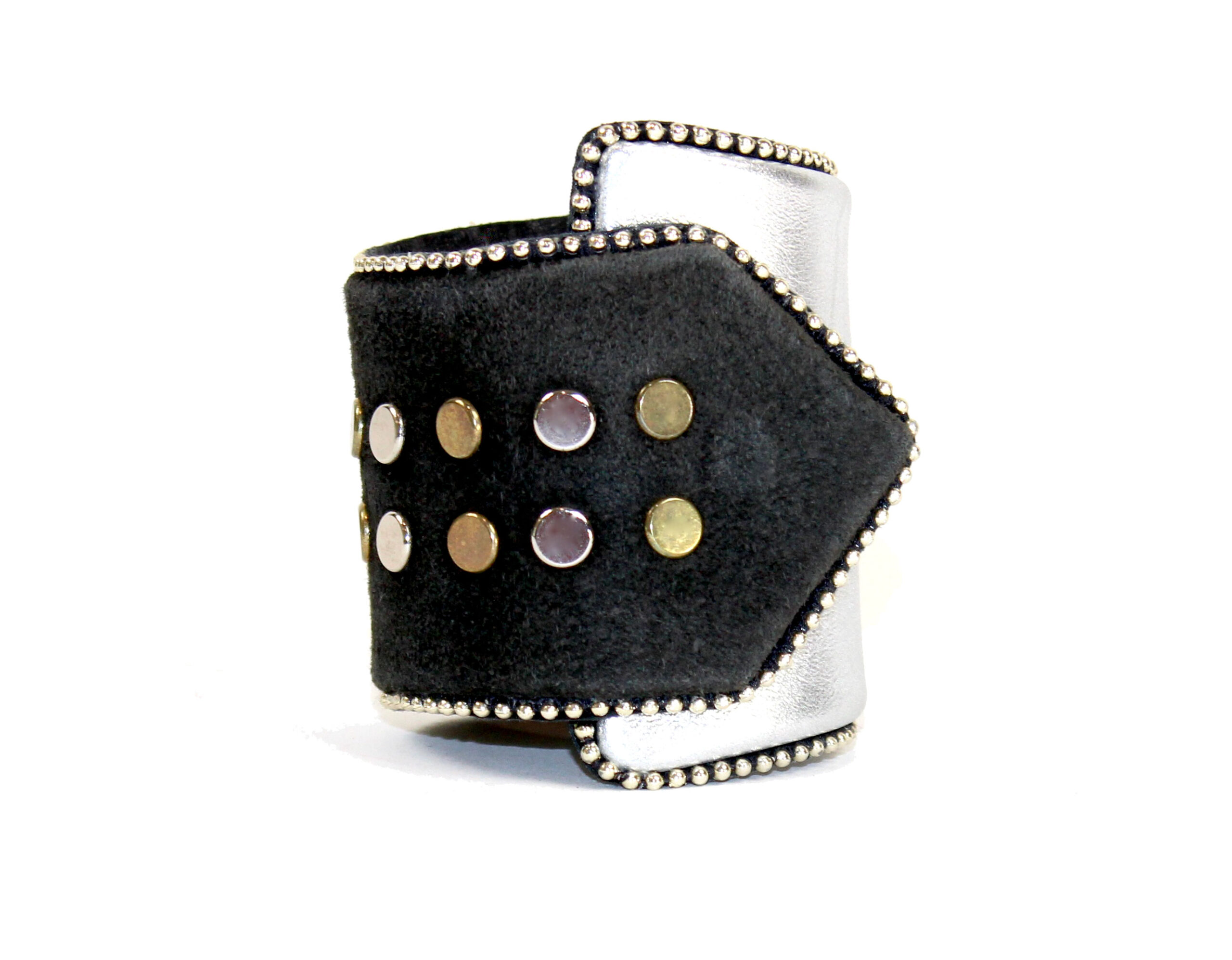 Silver foil leather & black suede. Trimmed with gold metallic beads. Nickel and brass studs.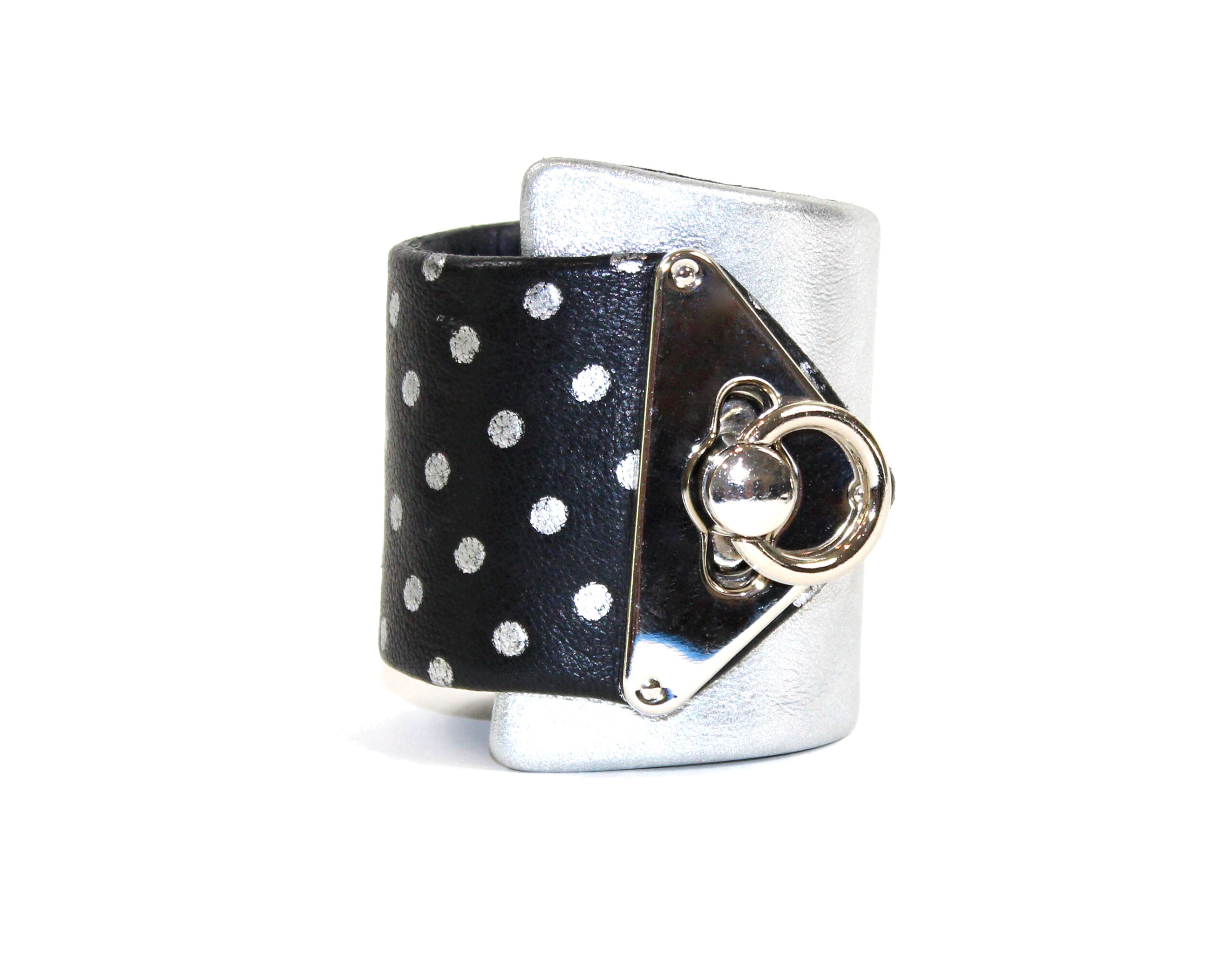 Metallic leather color blocked with black & silver polka dot leather. Triangle nickel clasp. Lined.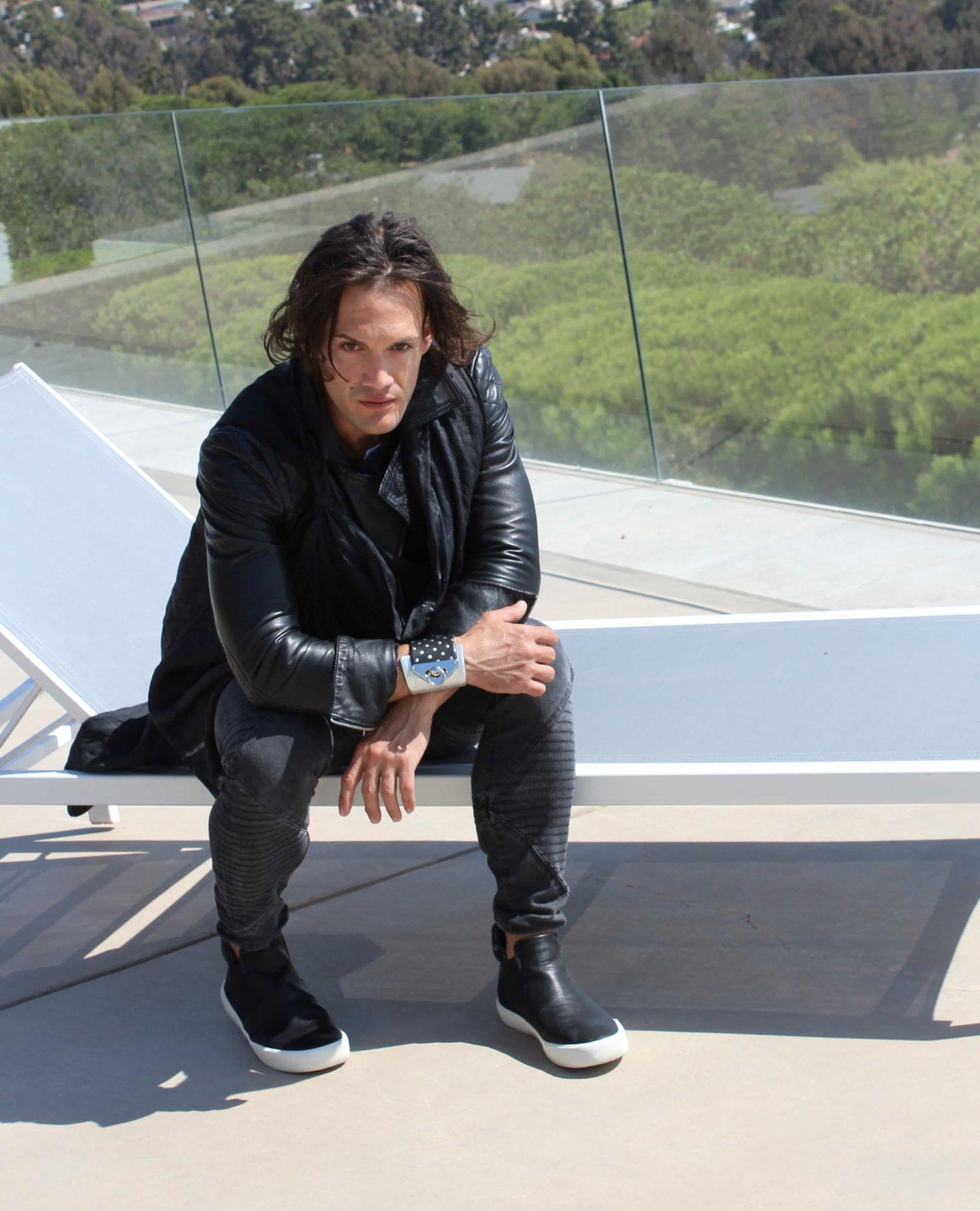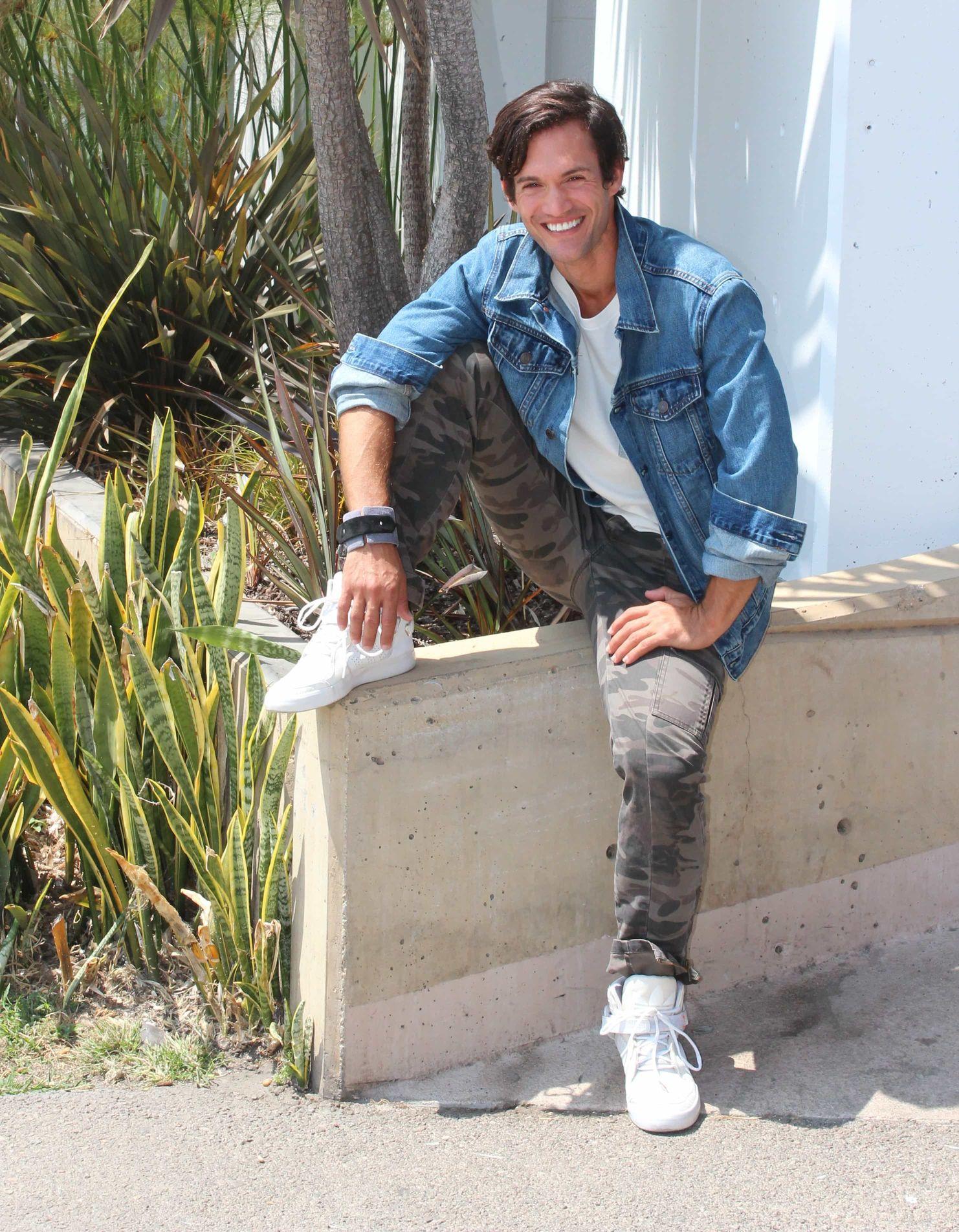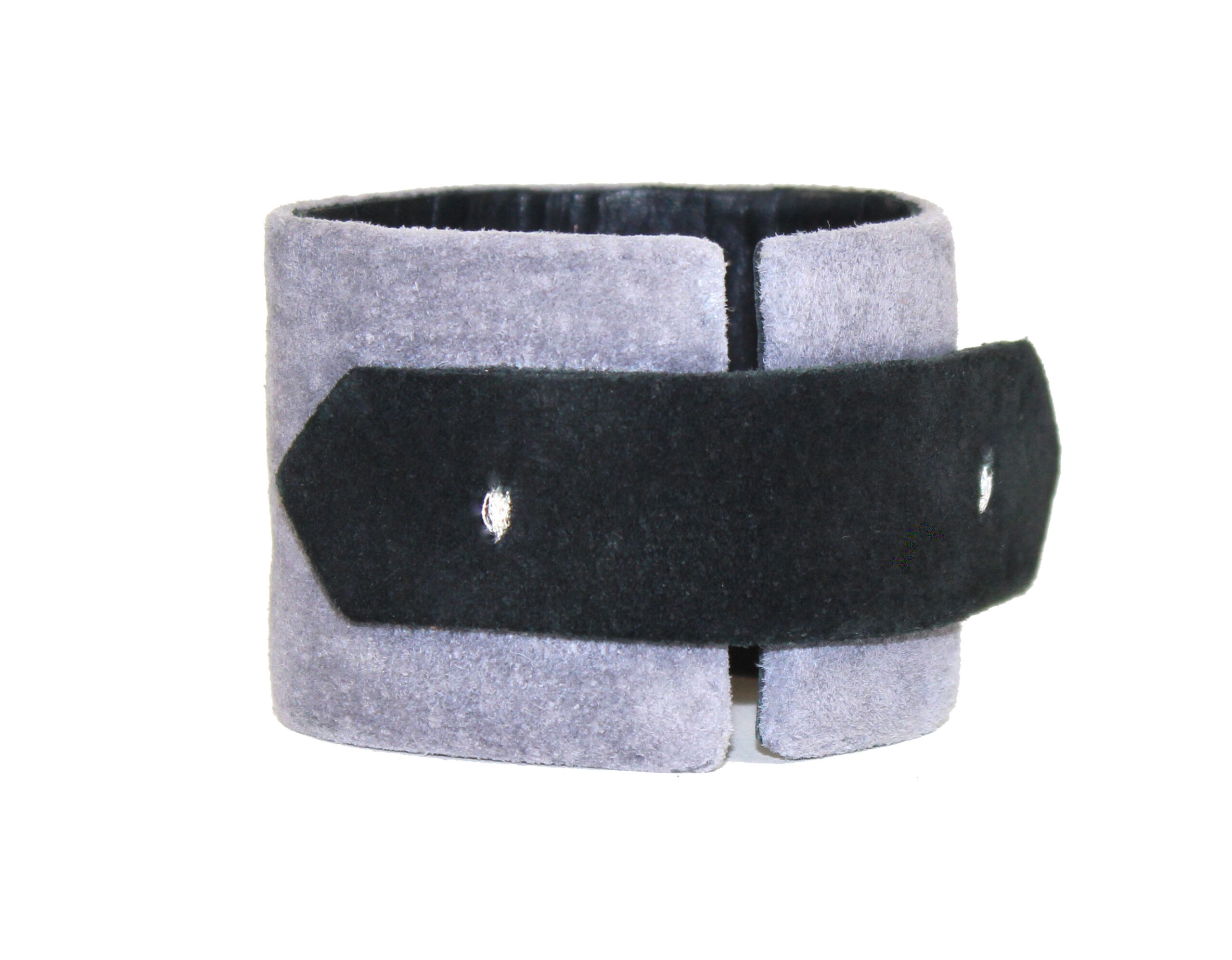 Blue suede lamb leather cuff. Black suede harness strap with contrasting silver stitching. Lined with black Nappa leather. Button stud closure.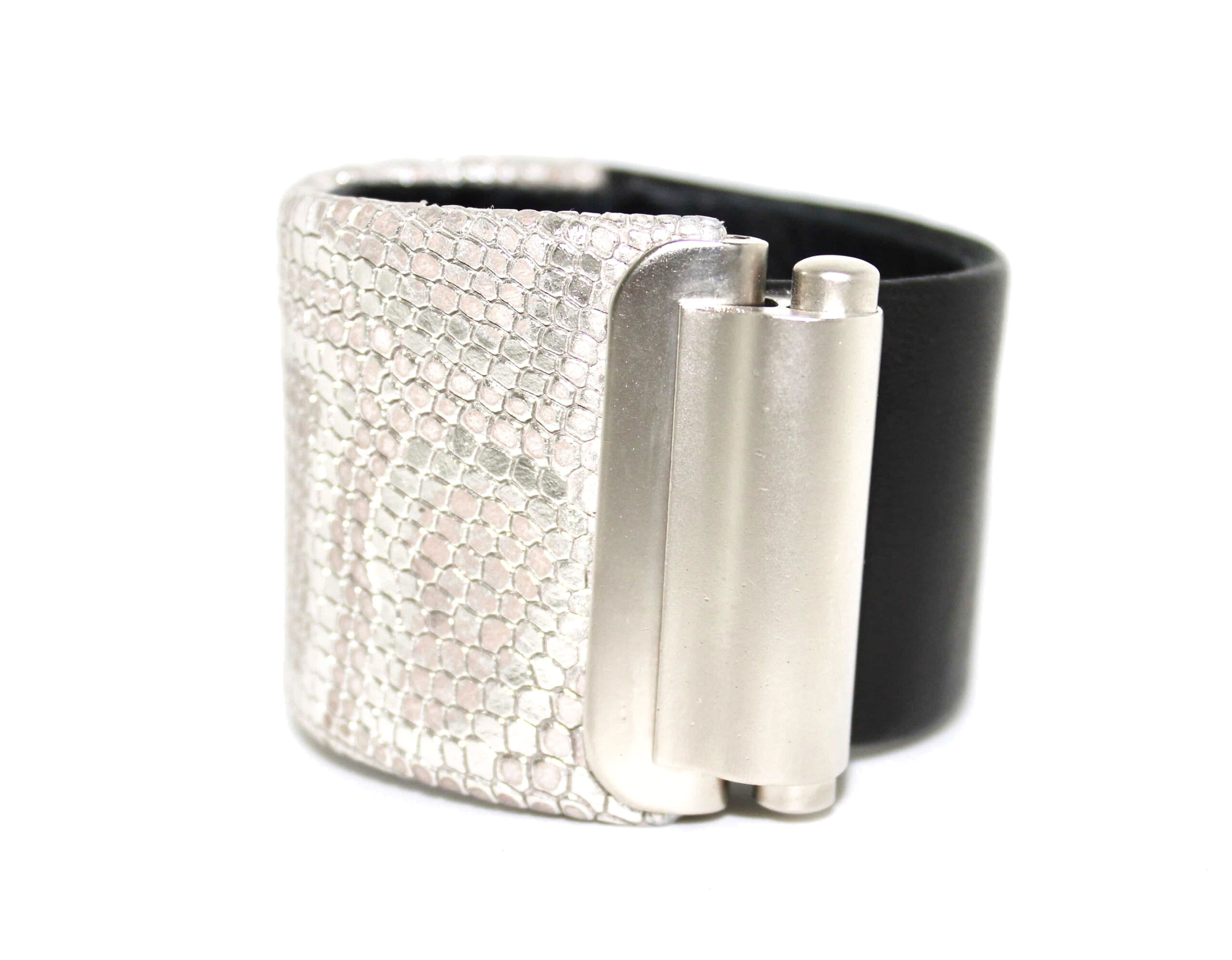 Metallic python embossed leather. Black lamb leather. Brushed nickel clasp. Nappa leather lining.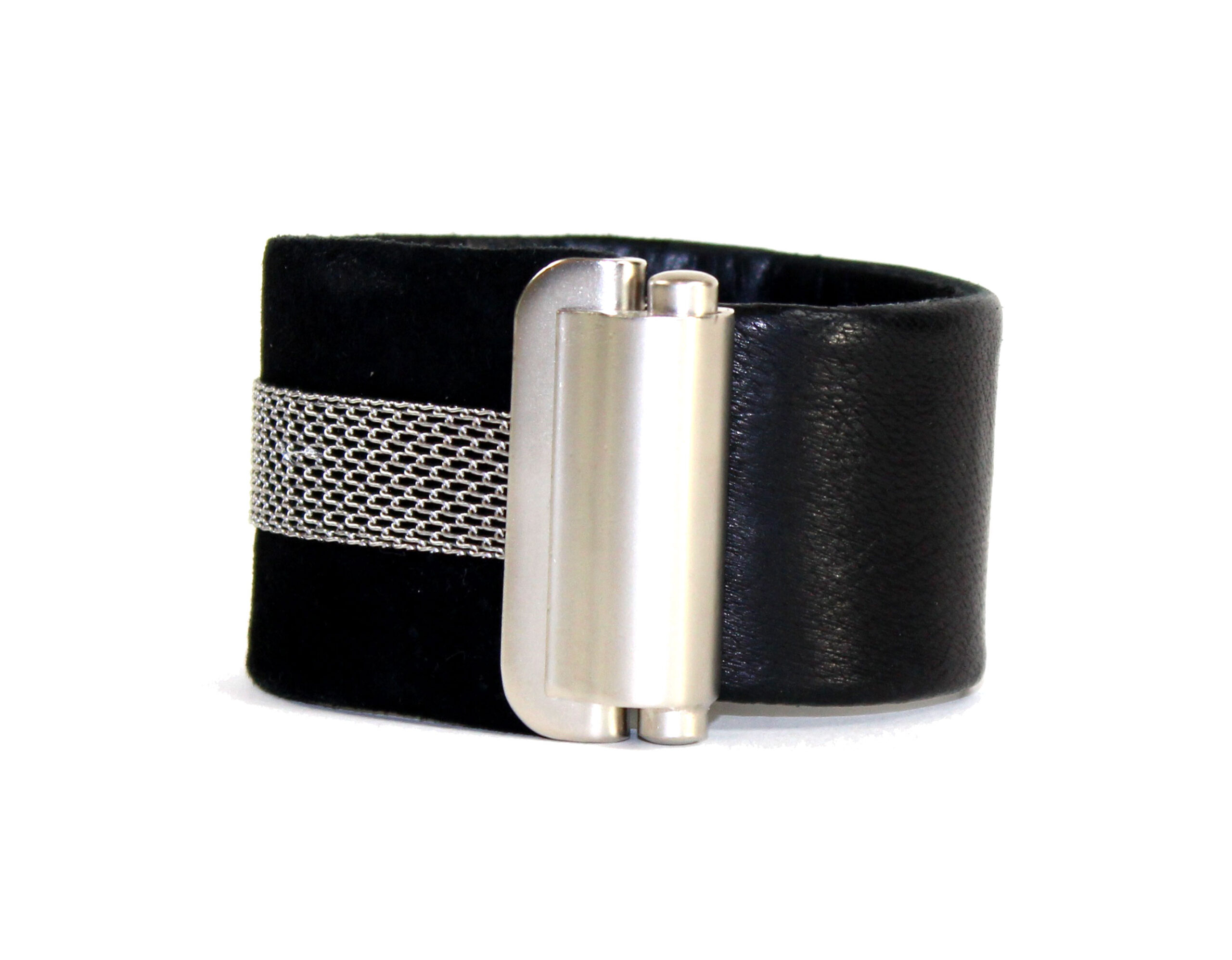 Black suede and Black lamb leather. Silver nickel chain mesh. Brushed nickel clasp. Nappa lining.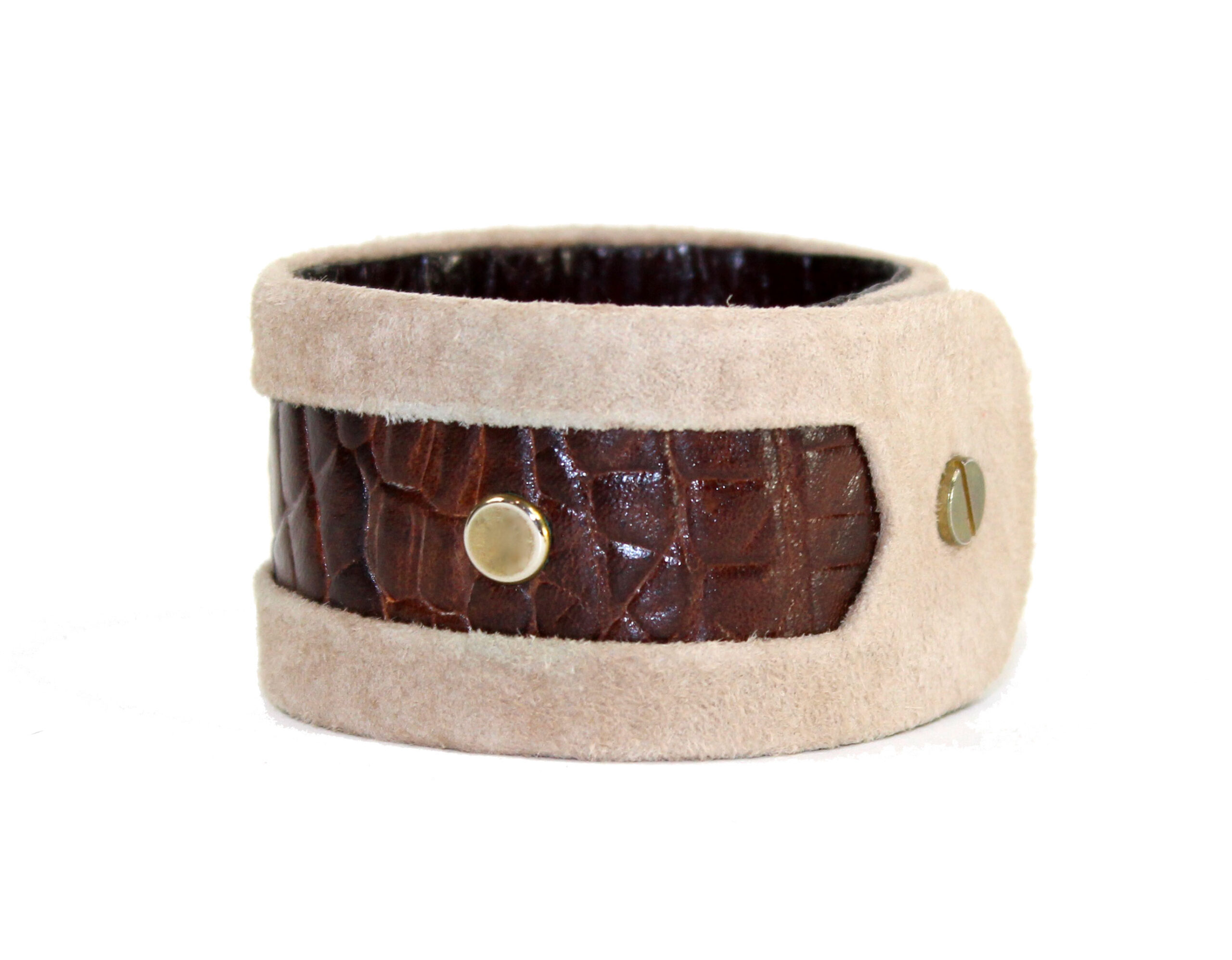 Taupe or Medium Brown Suede.
Inlayed brown croc embossed leather.
Brass rivets and a button stud closure.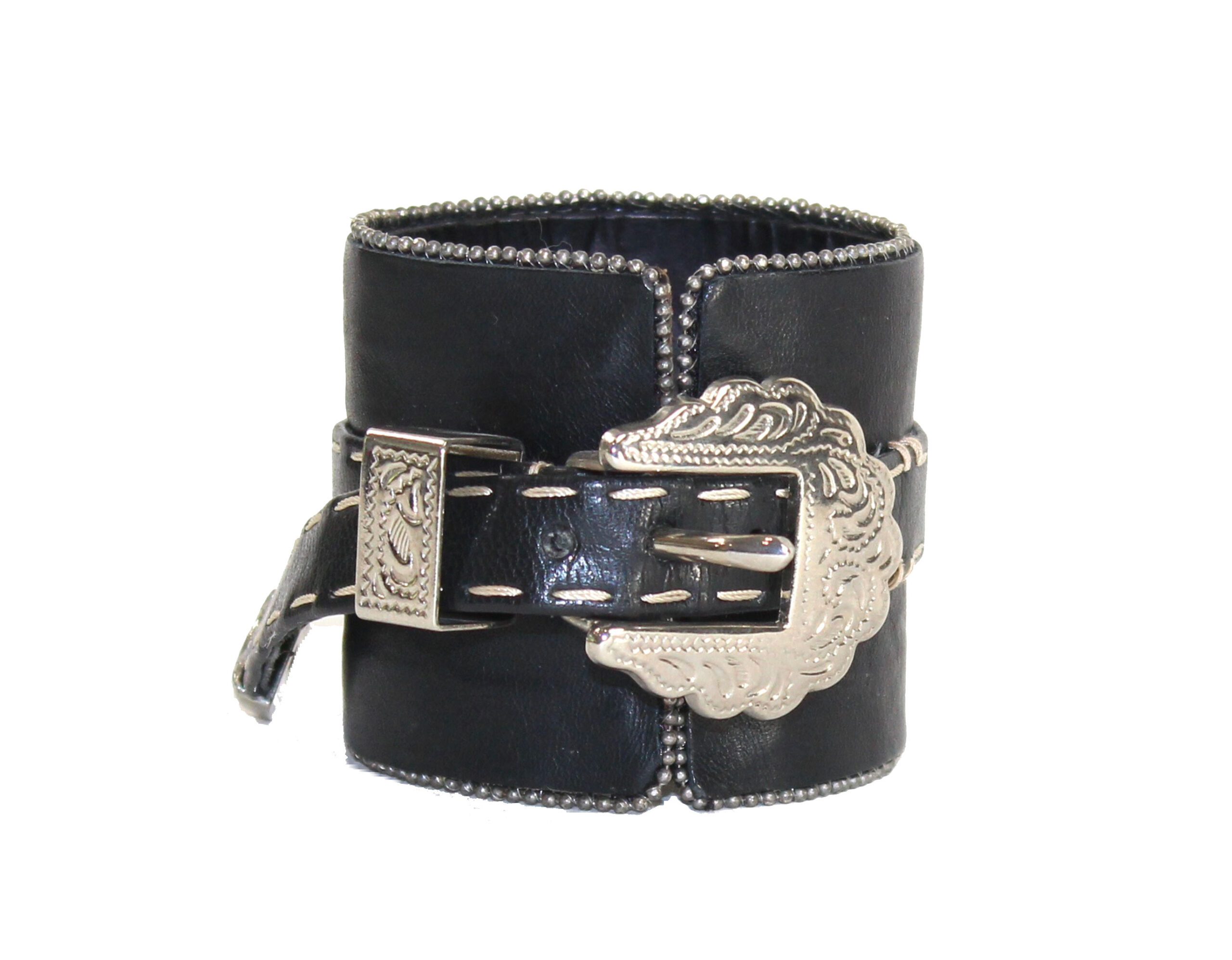 Nappa leather with hand stitched linen thread. Nickel bead trim and buckle set. Nappa lined.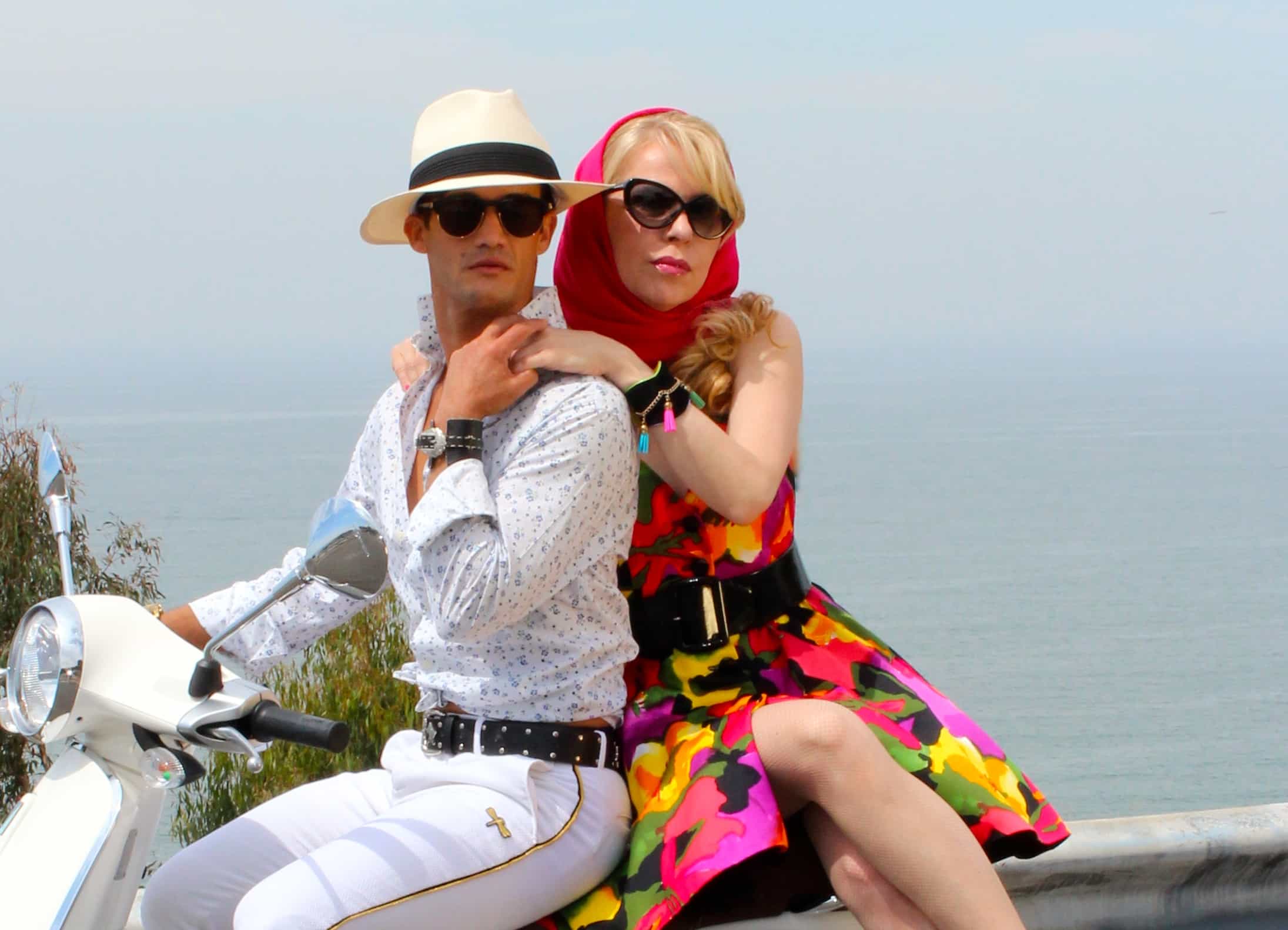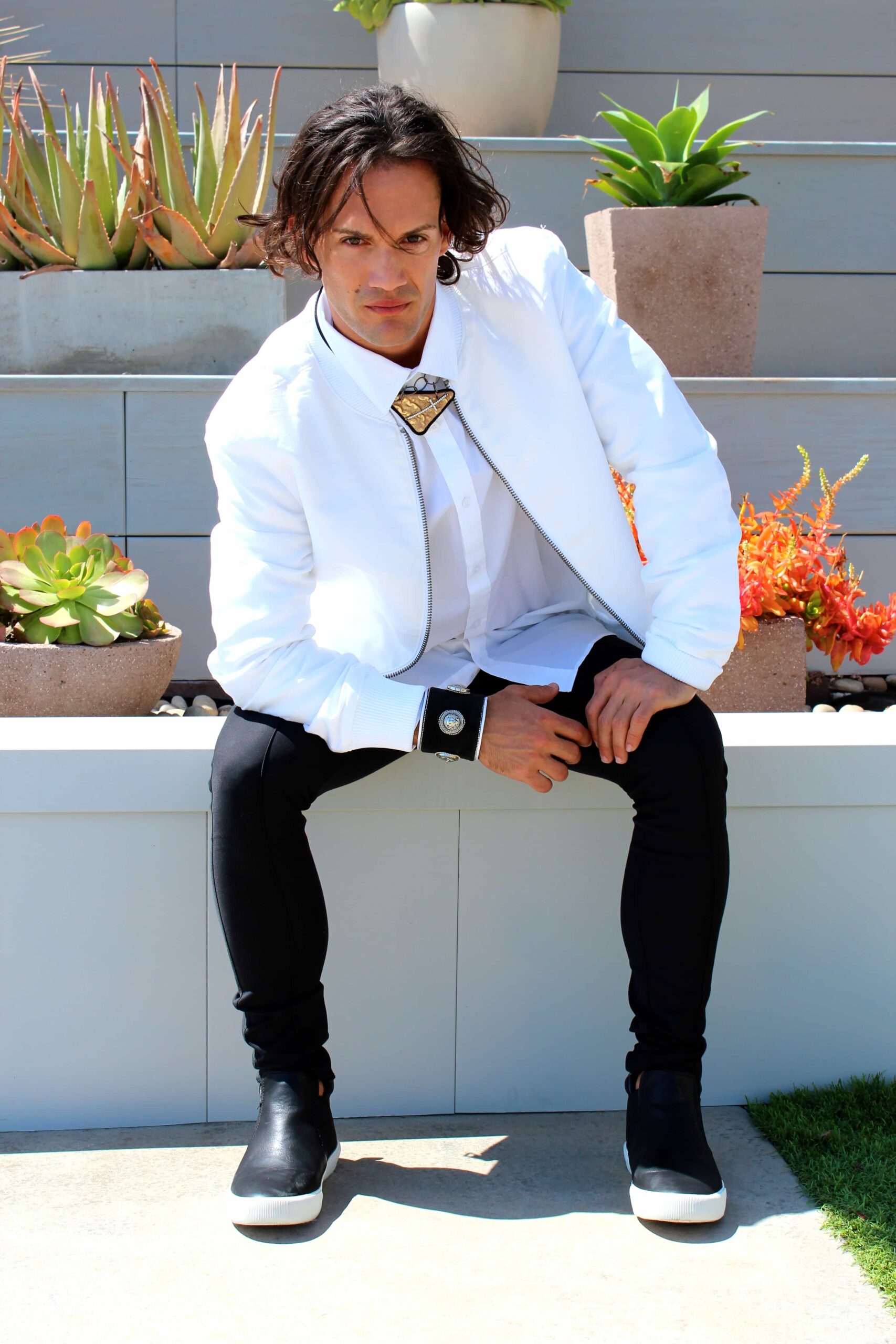 Model Credit: Raydel Caceres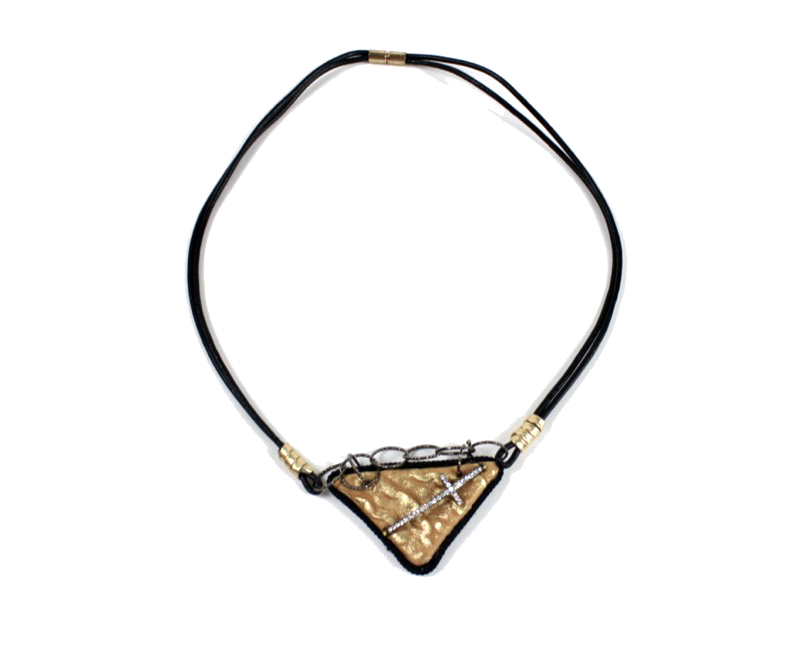 Natural and gold embossed leather, graphite pave crystal cross, graphite chain, black leather thonging and gold tone clasp.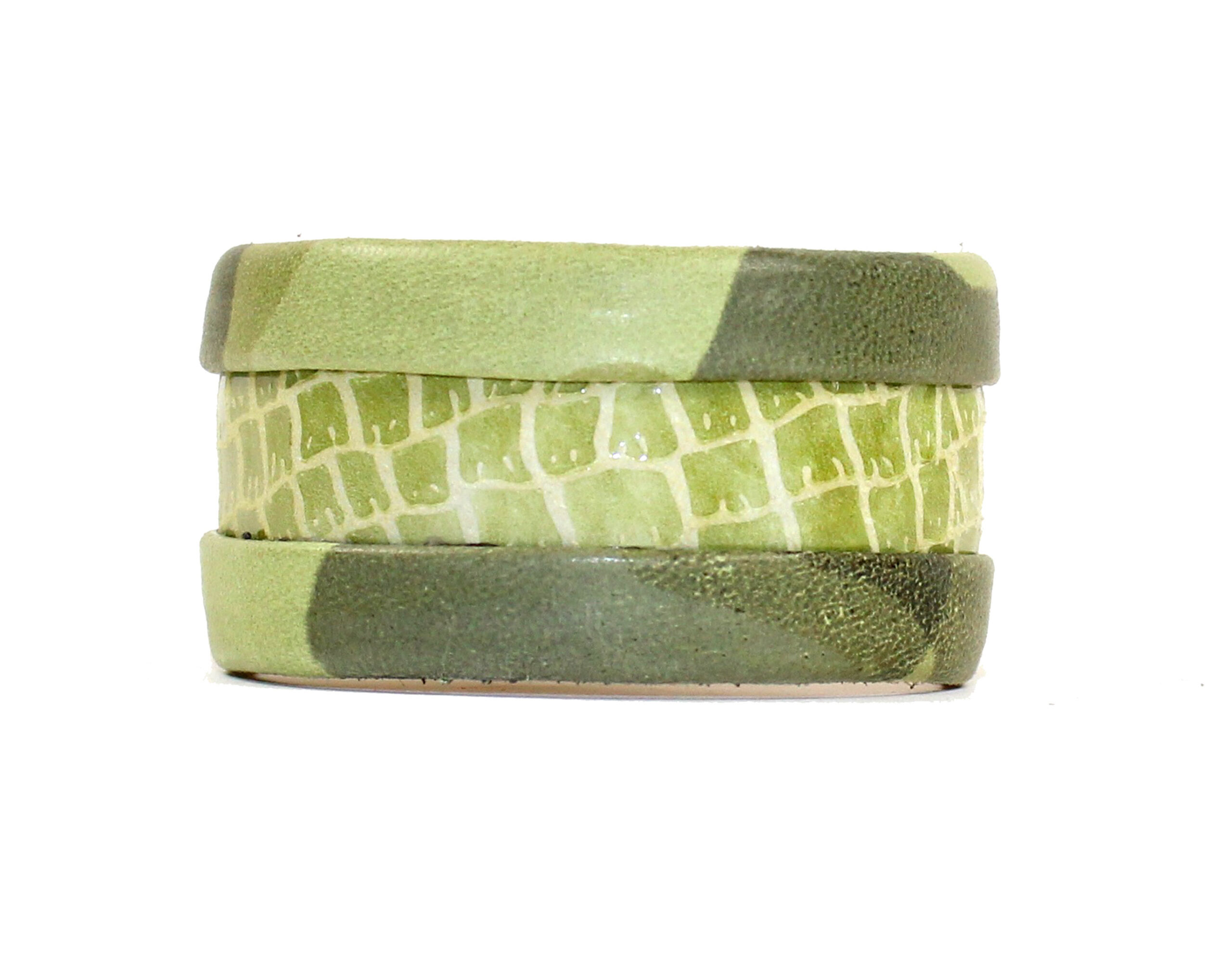 Green camo printed leather, with lime green python embossed patent leather. Gold toned lever clasp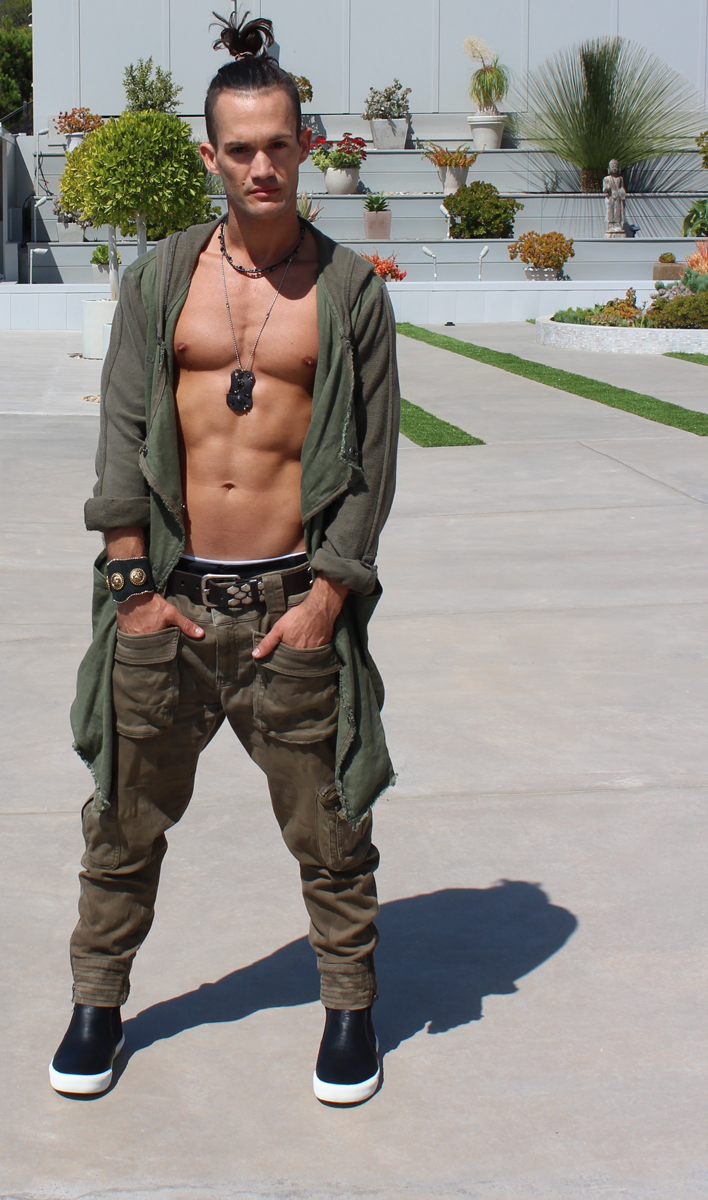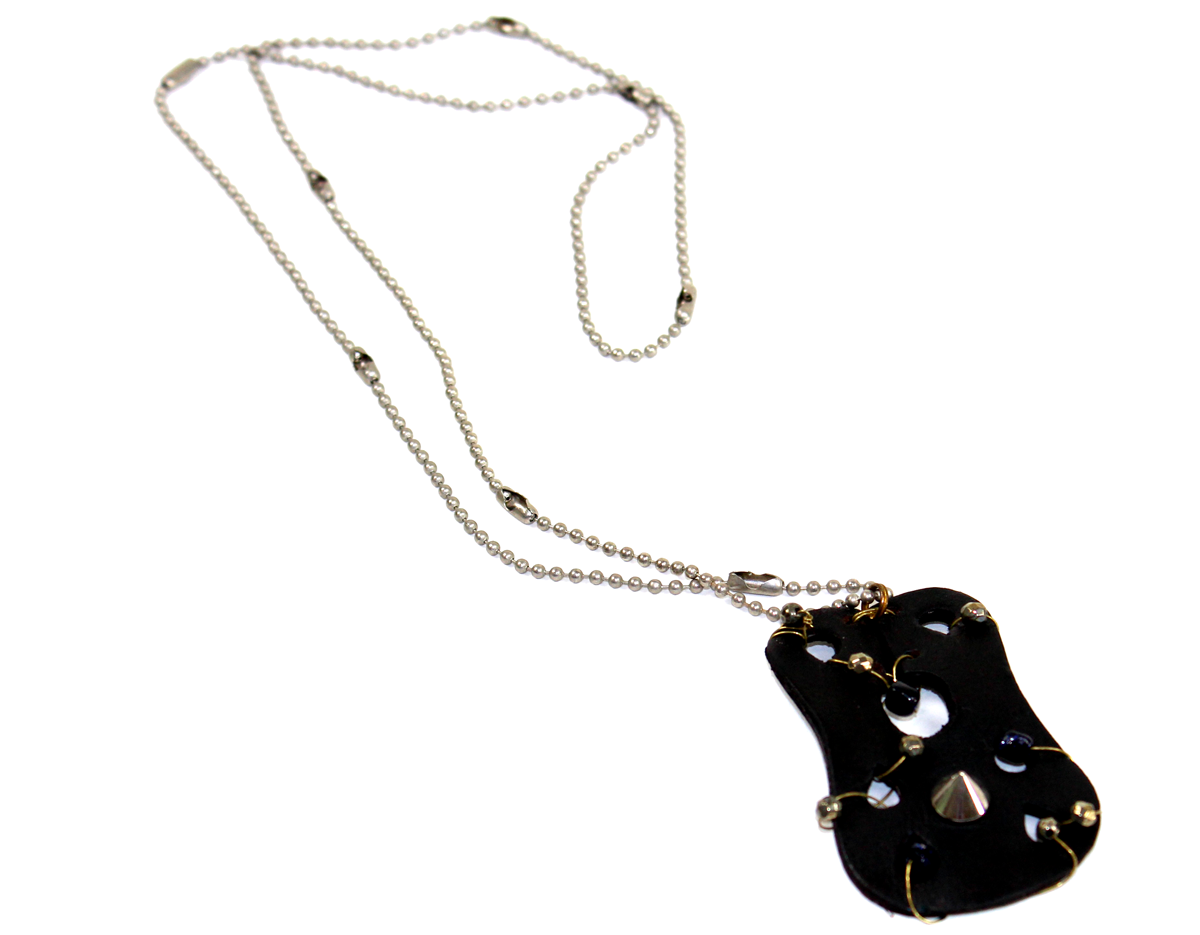 Nickel chain with a black leather medallion wrapped with brass wire blue goldstone rondelles and pyrite beads. Styled with a nickel conical stud.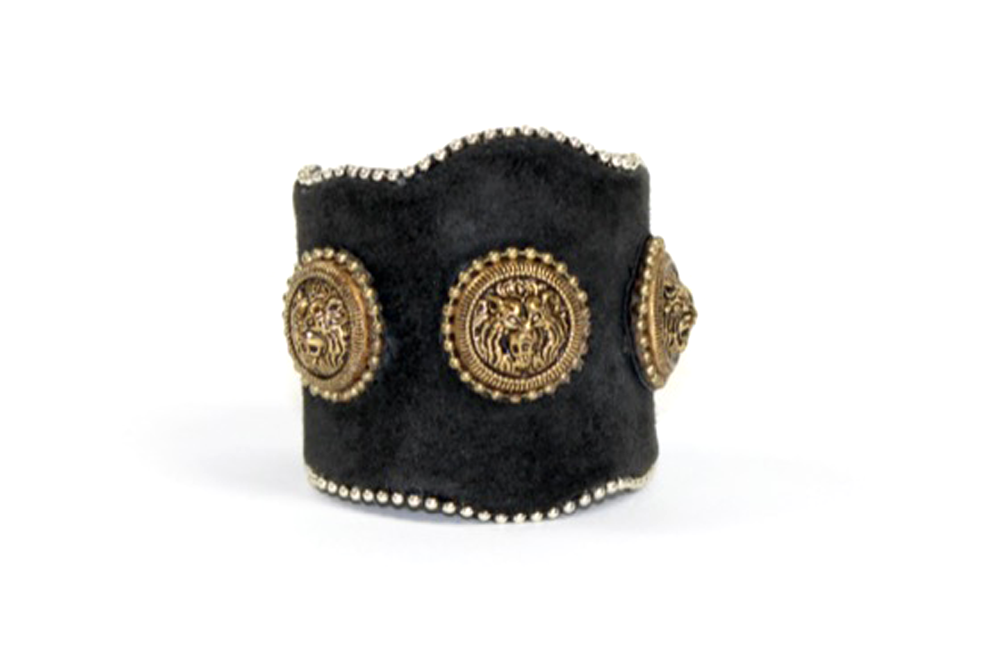 Black suede with gold tone lion medallions, trimmed with gold nickel beads, lined with black Nappa leather and magnetic closure.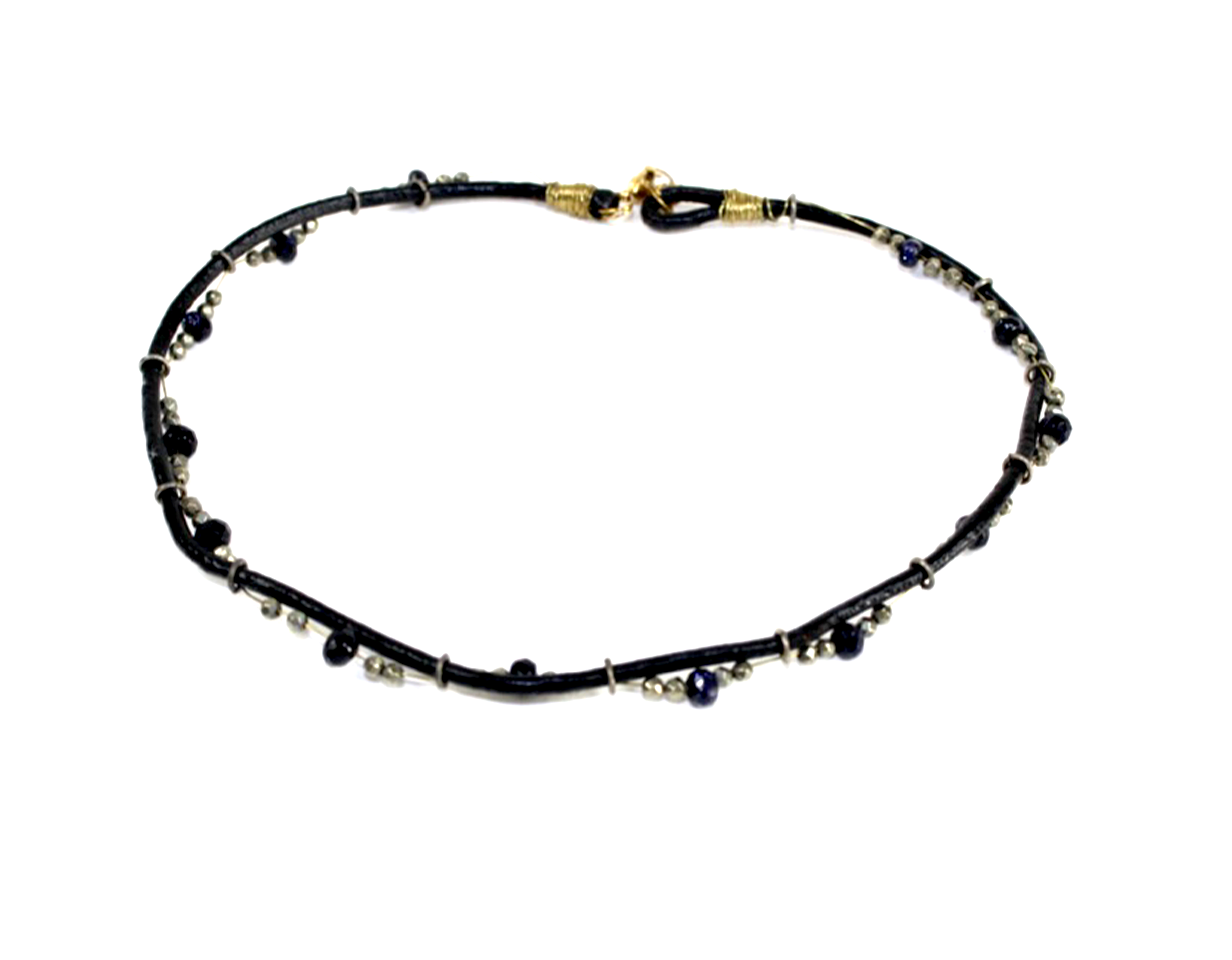 Black leather thonging, wire wrapped with brass wire, blue goldstones, purple fluorite and pyrite beads. Gold lobster-claw clasp.