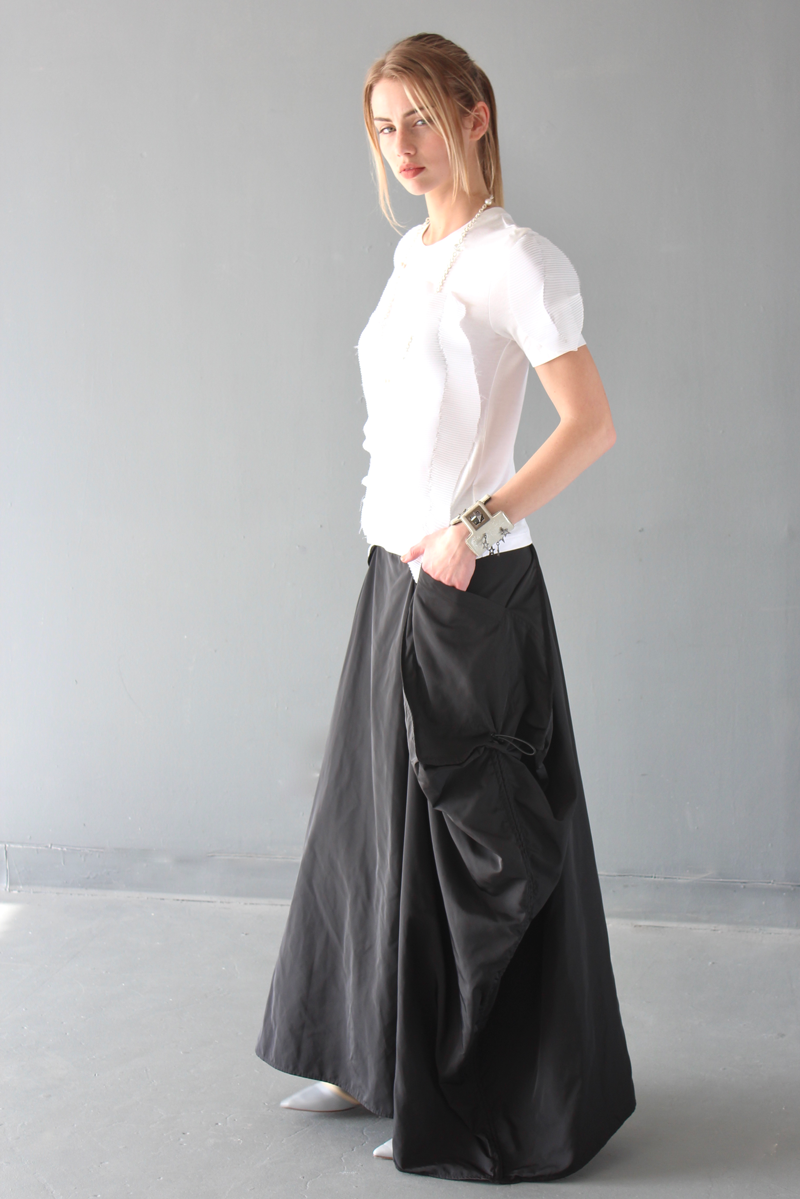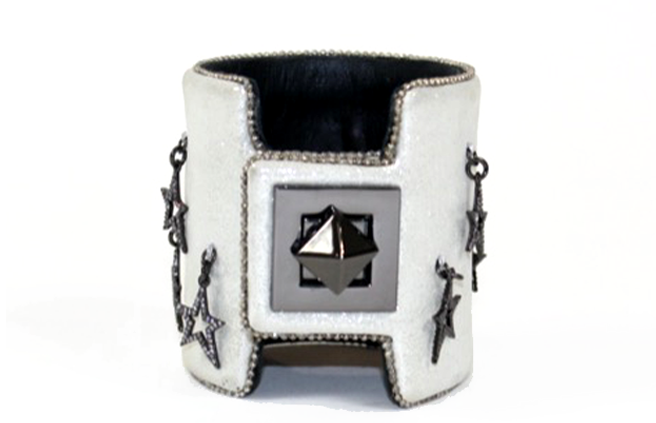 White glitter suede, pave crystal star charms, graphite pyramid turnlock clasp, nickel trim, lined.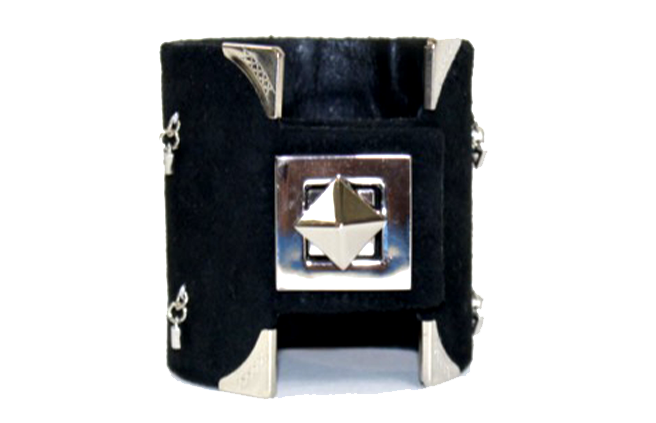 Black suede, pave pyramid charms, nickel pyramid turnlock clasp. Lined with Nappa leather.
Red suede, Indigo suede, gold cord trim, gold pave quatrefoils, gold tone turnlock clasp.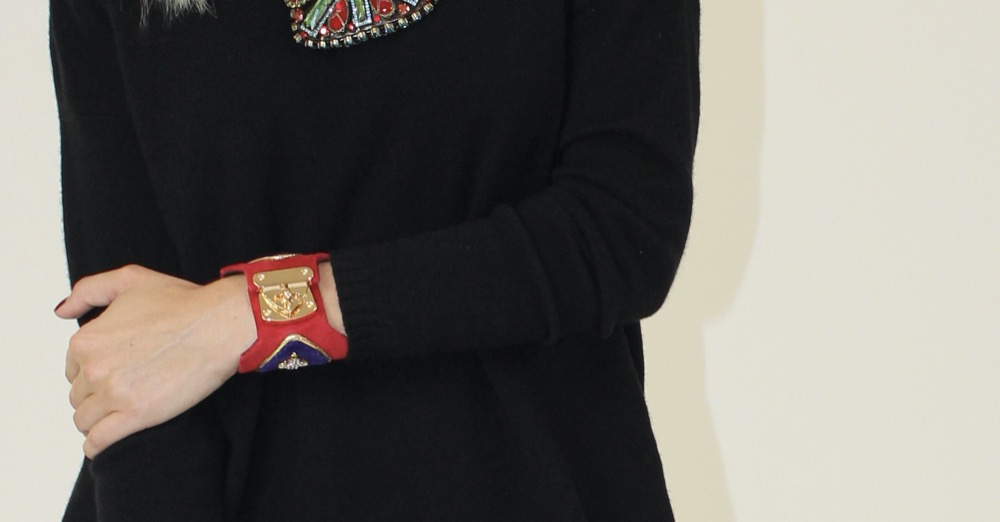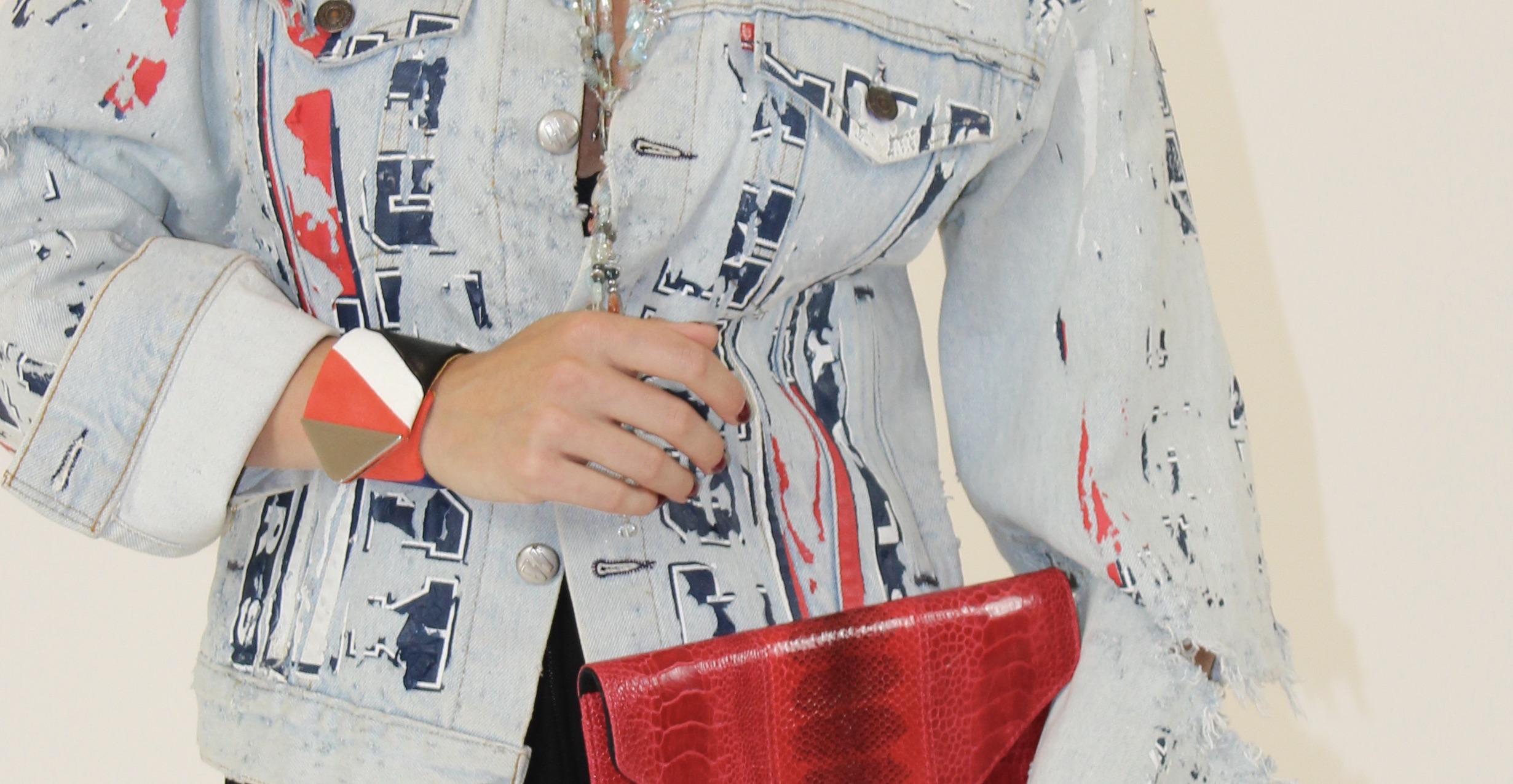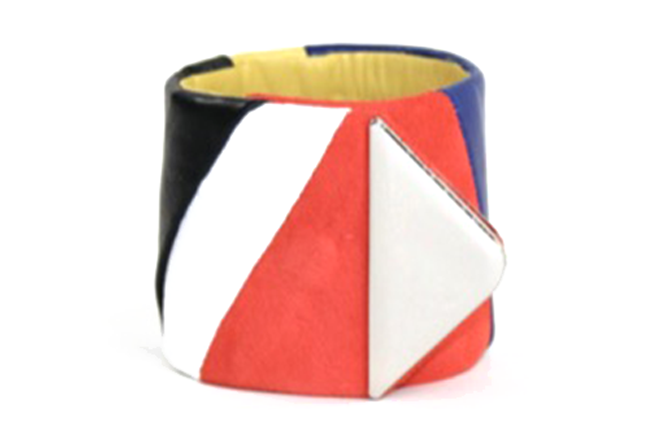 Red and white suede, black, yellow and blue leather. Yellow leather lining. Nickel tip stud closure.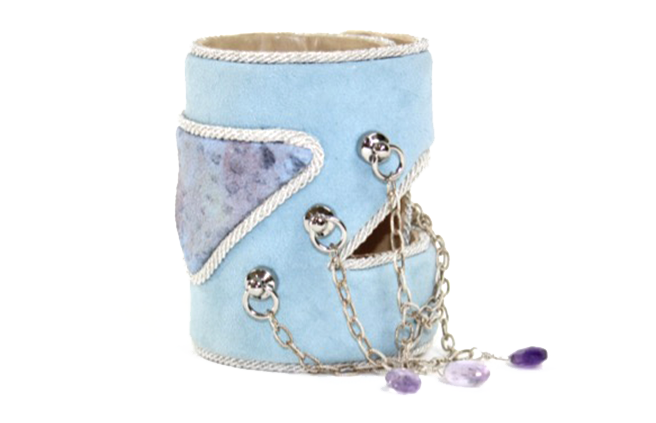 Sky Blue suede, mauve snakeskin embossed suede, silver trim, silver chains, blue topaz, & amethyst.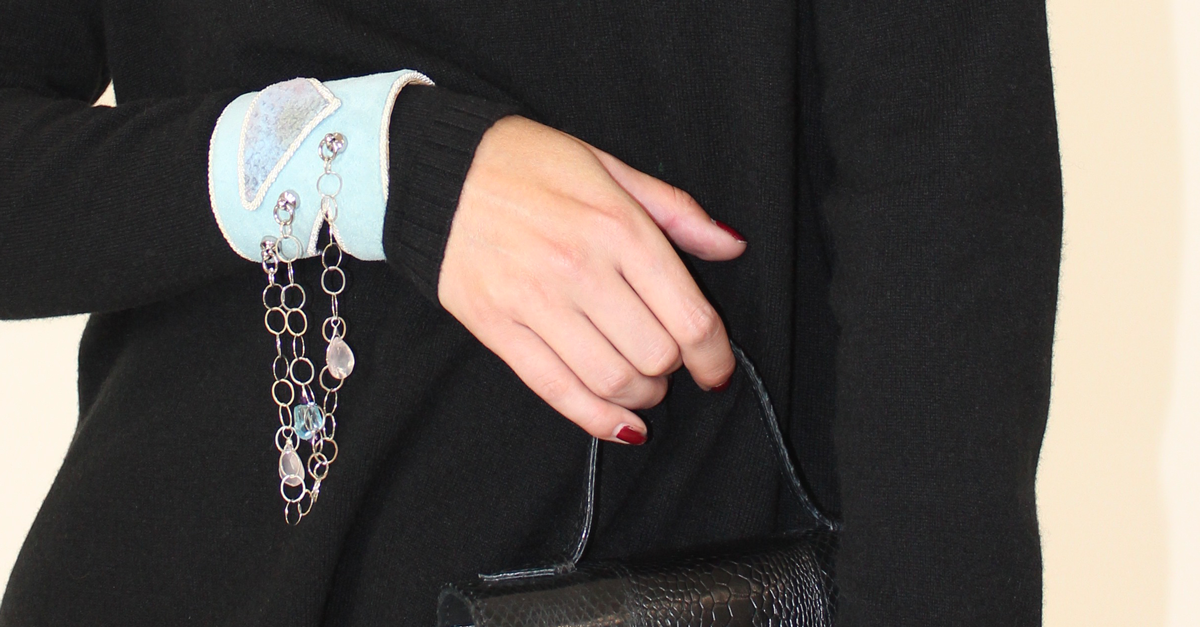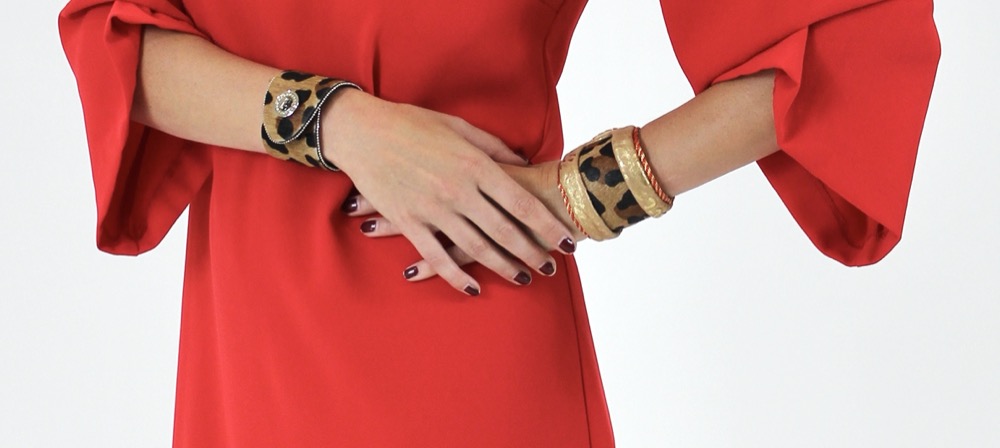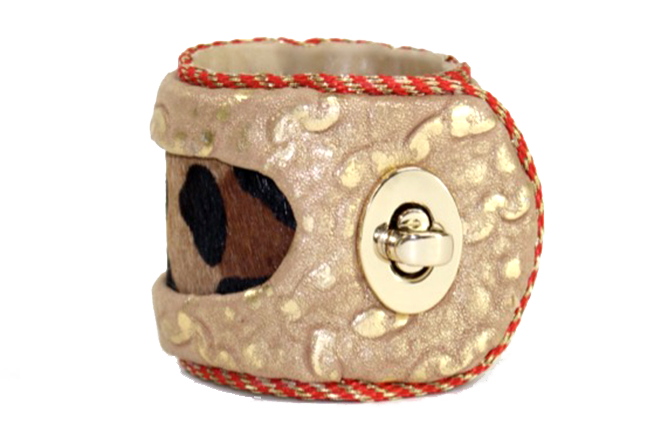 Natural and gold embossed leather, hair-on cow hide, red & gold trim, goldtone turnlock closure.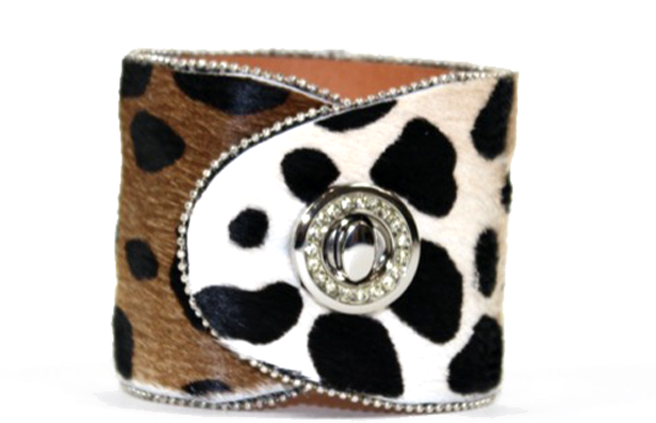 Hair-on cow hide, two-toned white and brown hide with black spots. Pave crystal turnlock closure.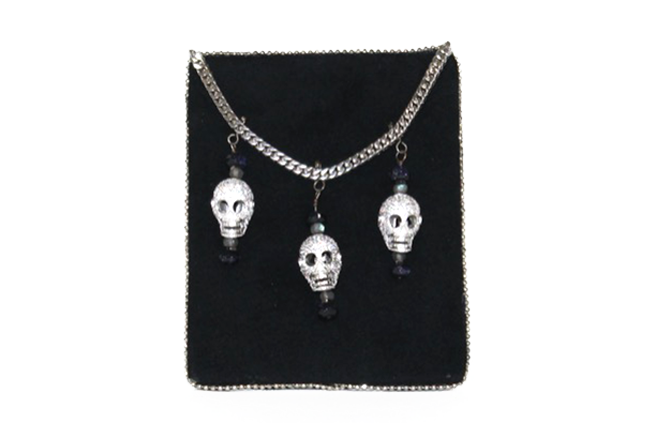 Black suede, crystal pave skulls, silver chain, blue goldstone, labradorite and nickel trim.